Tour your Fukushima
Experience Current Day Fukushima
A sightseeing tour of facilities produced through the Fukushima Innovation
Framework. The tour provides an insight into
the current situation and the status of efforts made through the framework.
Tour Your Fukushima
About Fukushima Innovation Tourism
Recovery and reconstruction are steadily progressing in areas such as Hamadori. New
initiatives and various projects are
also underway. Here we will introduce Fukushima Innovative Tourism, a program to learn about
the efforts being performed
and current situation in the Innovation Region. You will also learn about the connections
between these various
initiatives and the possibilities they provide. We hope you will watch the video and view
the model routes on this
website, which reveal the framework's core facilities and help you understand the current
situation and the efforts
being made. We hope that you'll then experience Fukushima for yourself. We're here to
support your visit.
Tour Your Fukushima: Advanced Agriculture
Tour Your Fukushima: Advanced Agriculture
Tour Your Fukushima: Training Program
Model Routes
Fukushima Innovation Coast Framework tours involve visits to major
facilities,
revealing the current situation in the region and the
framework's efforts.
The following is a list of model tours we have
held so far.
Other Related Facilities and Points of Interest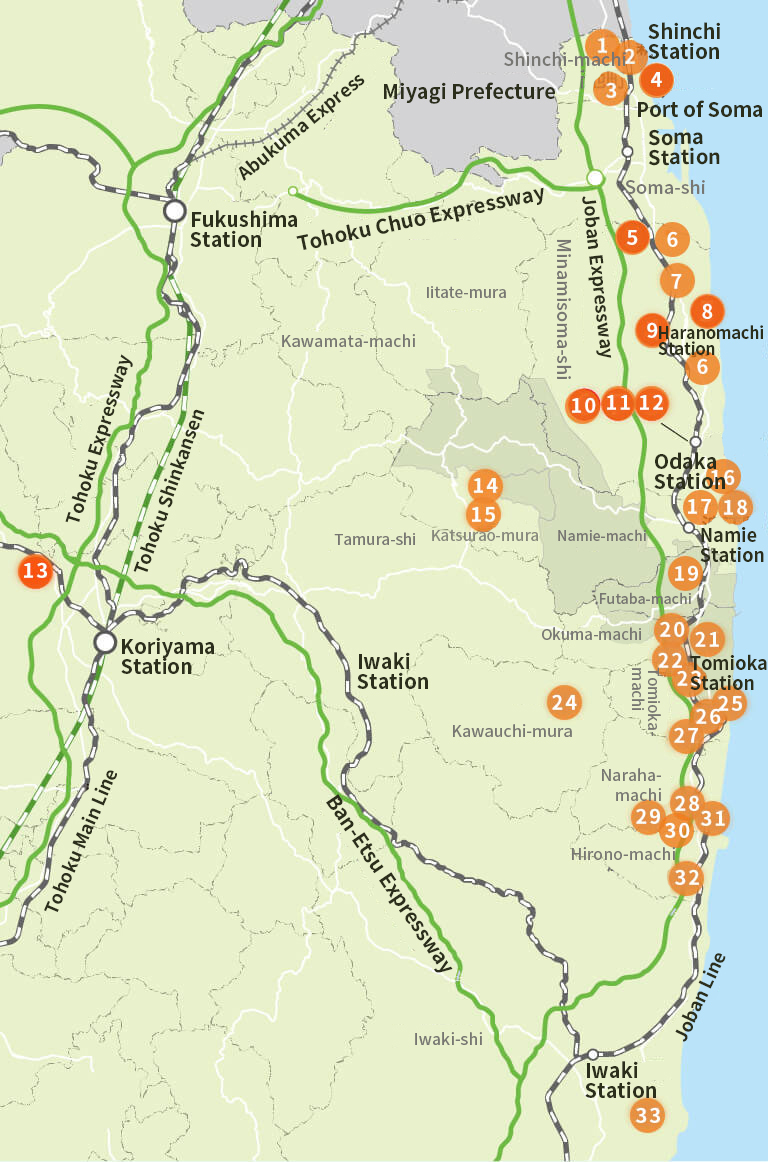 About Custom Tours
Whether you're interested in creating a new business related to the advanced industries in
the Hamadori region or want
to provide employee training, the Fukushima Innovation Coast Framework Promotion
Organization can create customized tour
programs on the framework's locations, as well as other areas. Please contact us if you are
considering a visit.


Recommended for the following purposes
Enhancing In-Company Human Resource Development
▶Employee development

Problem-solving training

▶Collaborative activities with local communities

Can be held as part of CSR
Developing New Businesses
Tours of unique demonstration/research locales

▶Develop new business
▶Hold demonstrative and in-house events at these locations

Company expansion

▶Establish a company base in the Innovation Region (satellite office)
▶Expand your company into the Innovation Region
Other Developments
Conventions and conferences

▶Considerations regarding conventions and conferences

Contribute to Fukushima in various ways

▶Disseminate information domestically and internationally
▶Promote Fukushima at events, etc.
Access to the Innovation Region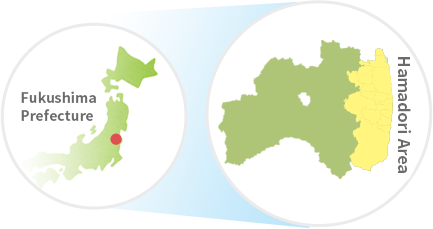 Primary Transportation
Time Required from Within Fukushima Prefecture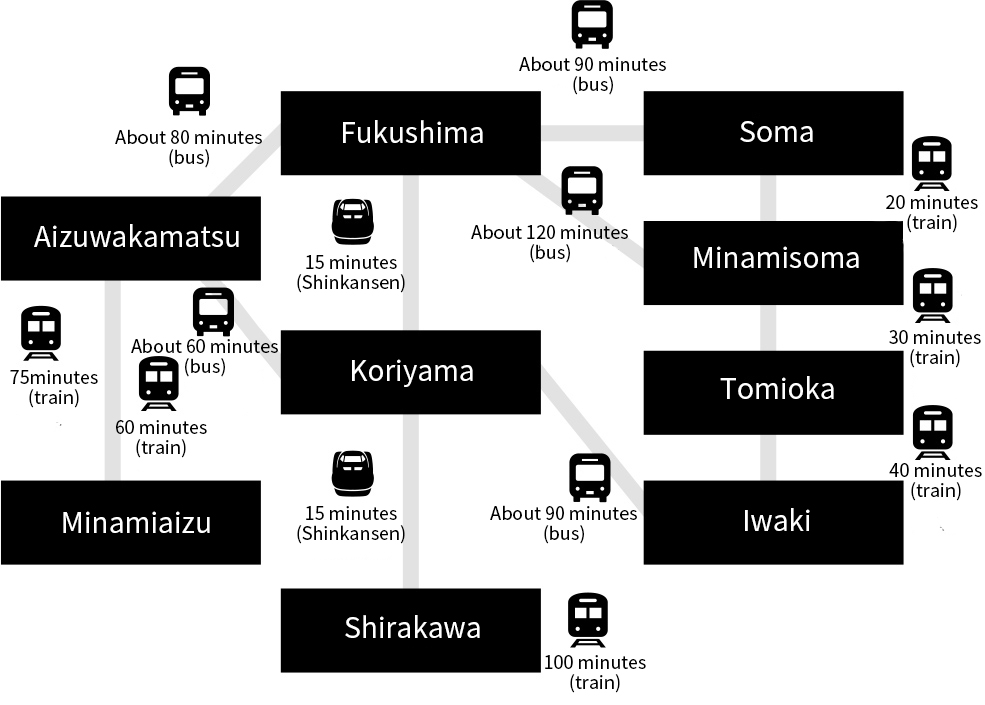 Access By Car
The expressways that run the length and breadth of the prefecture
provide quick access throughout.

Access By Train
It takes about 75 minutes from Koriyama to Tokyo by the Tohoku
Shinkansen.
About 100 trains run between Fukushima, Koriyama and Tokyo
every day.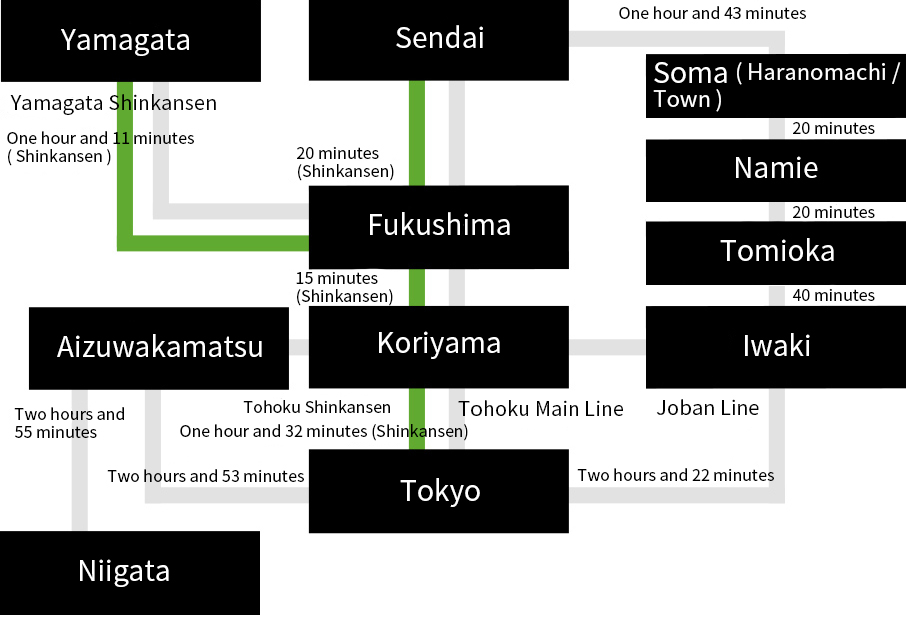 Access By Plane
Limousine buses (round trip) are available from Koriyama,
Aizuwakamatsu, and Iwaki to Fukushima Airport.