Working to Establish Cutting-Edge Renewable Energy and Recycling Technologies
The Framework is working to develop and build an industrial cluster centered on renewable energy to help reconstruct and revitalize the local economy.
Efforts to develop solar panels, cutting-edge recycling technology for limestone, and more are underway.
Fukushima Hydrogen Energy Research Field
One of the Largest Renewable Hydrogen Systems in the World
In the town of Namie, a major demonstration project is underway to convert electricity generated by solar power, which fluctuates based on the weather, into hydrogen for effective use of renewable energy.
The hydrogen produced here was also used in the Tokyo Olympics and Paralympics and will be promoted for use in a variety of other settings in the future.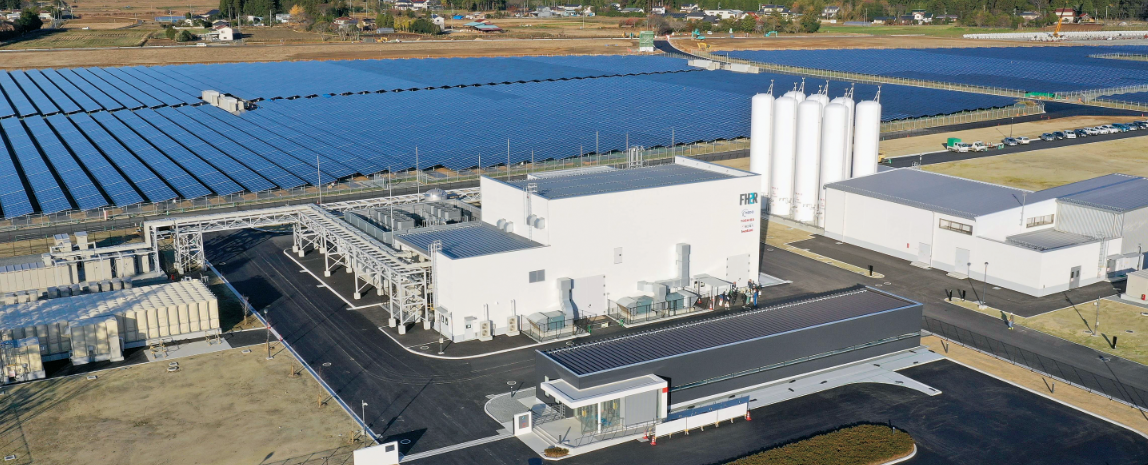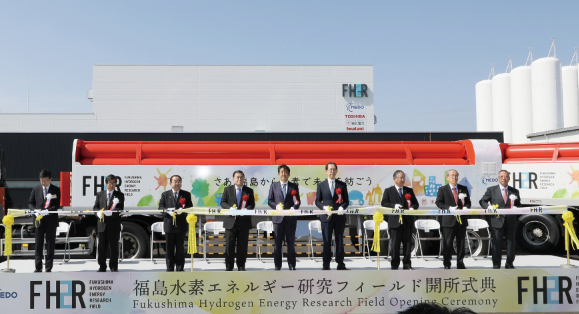 Initiatives
Incombustible Waste Recycling Project
Okuma Town Recycling Center
Soso Smart Eco-Company Co., Ltd., established in October 2018, has built a recycling center for incombustible waste in the town of Okuma in cooperation with eight private companies in the local community.
The company is considering demonstrations and commercialization of its advanced technology and aims to contribute to the community by enhancing its industrial infrastructure in the future.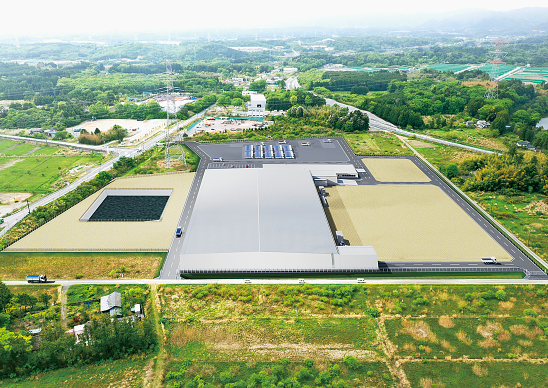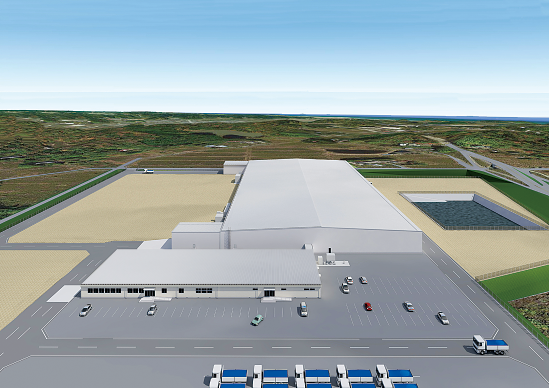 Building Smart Communities
Shinchi Energy Center 
The Shinchi Energy Center has built an energy system that provides combined heat and power to the Shinchi Station area using heat source equipment and distributed power sources such as cogeneration systems (CGS) using natural gas from the Soma LNG Terminal.
This has provided electricity and heat to consumers since the spring of 2019.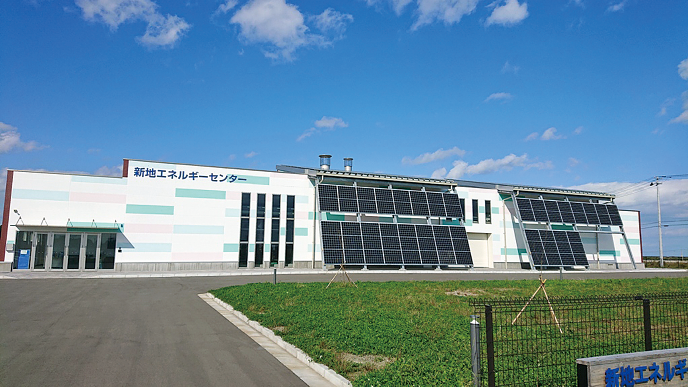 Construction of Shared Power Lines
Shared power lines totaling more than 70 kilometers in length have been constructed in the Abukuma Mountains and coastal areas to encourage large-scale adoption of renewable energy such as wind and solar power in evacuation areas.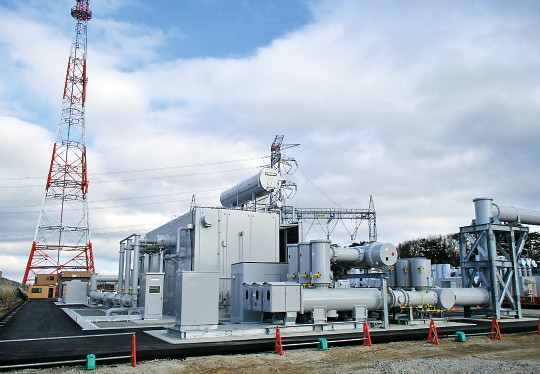 Practical Development of Bolts for Large Wind Turbine Towers
Tohoku Bolt MFG. Co., Ltd. 
Tohoku Bolt MFG. Co., Ltd. has undertaken the practical development of bolts for large wind turbine towers as its part in a project to build more than 250 wind turbines in the Abukuma Mountains, coastal areas, and other areas in the Hamadori region. This has created great expectations for Fukushima, already known as a supply hub for tower bolts, among wind turbine manufacturers.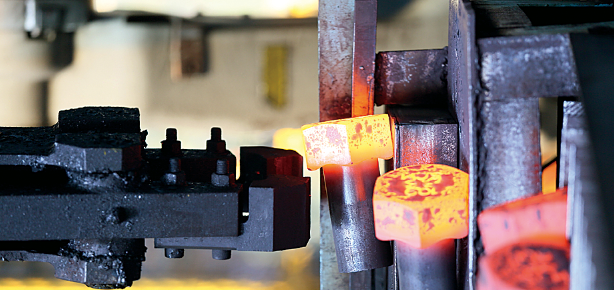 Demonstration and Proliferation of Food Waste Biomass Power Generation Systems
Kyoei Co., Ltd.
Kyoei Co., Ltd. has demonstrated biomass power generation using food waste from supermarkets and hotels in the city of Iwaki and aims to popularize this system both inside and outside Fukushima Prefecture.
Iwaki Battery Valley Festival
The Iwaki Battery Valley Festival is an annual event to promote initiatives toward creating industrial clusters and an advanced city through the use of batteries, where visitors can experience renewable energy and hydrogen as well as test-drive next-generation vehicles designed to encourage the promotion of local industry and cultivate interest in manufacturing among children.
(Reference) Organization for Iwaki Battery Valley Promotion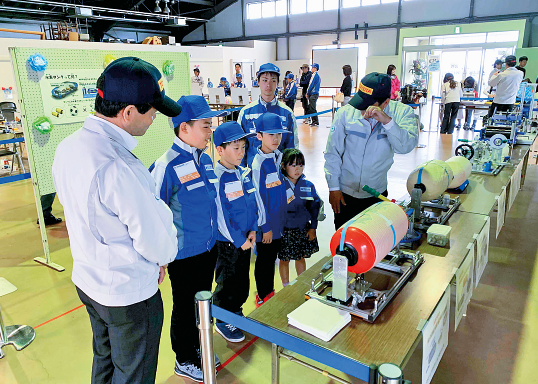 Hydrogen Fuel Cell Bus Service Commences
Shin Joban Kotsu Co., Ltd.
Shin Joban Kotsu Co., Ltd.was the first in Tohoku to adopt Sora, a bus powered by hydrogen fuel cells produced by Toyota, which commenced services on April 1, 2020. Sora's motor runs on electric energy generated in chemical reactions between oxygen in the air and hydrogen.