"Flying Car" Demonstrations and Attracting Relevant Companies
In an effort to grow the aerospace industry and create an industrial cluster in Fukushima, the Framework provides support for companies entering the market and strives to foster human resources for the aerospace industry.
Initiatives
Robot & Aerospace Festa Fukushima
This initiative is designed to increase interest in the sciences and give dreams to the children of the next generation while fostering human resources for the future aerospace industry as well as for the reconstruction and revitalization of Fukushima.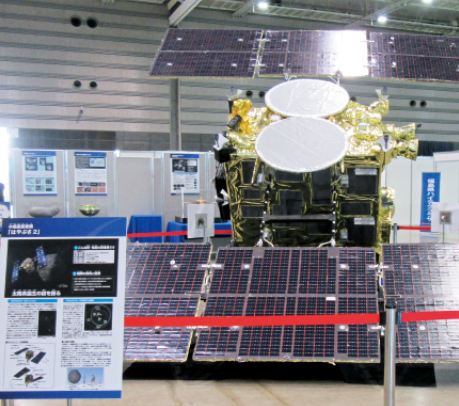 Fluorescent Penetrant Inspection Device Installation Seminar
Fukushima Prefecture has installed a fluorescent penetrant inspection device at High-Tech Plaza. Fluorescent penetrant inspection is an essential technology used in post-processing inspection of aircraft parts and a superior technique for non-destructive inspection that is capable of detecting minute flaws and defects.
At the installation seminar hosted in November 2019, lectures were given on the basics of non-destructive inspection, the place of fluorescent penetrant inspection in the aerospace industry, and an overview of fluorescent penetrant inspection along with a demonstration of the actual device.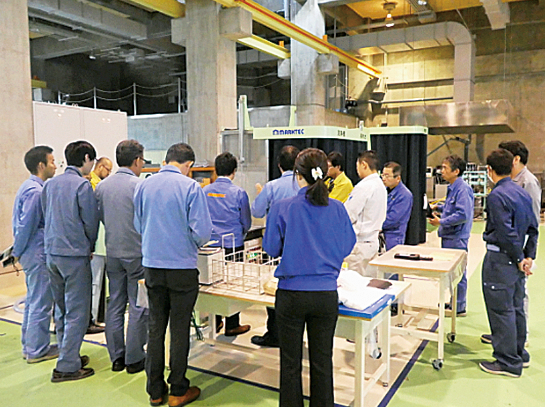 Manufacturing Center for Jet Engines and Aerospace Equipment: Factories 1 and 2, IHI Corporation Soma Office.
Factories 1 and 2, IHI Corporation Soma Office.