FIPO works with municipalities, relevant agencies, and local farmers to support entry into the farming industry by companies in an effort to build a new agriculture industry in the 15 municipalities covered by the Fukushima Innovation Coast Framework and build a wide-area food supply base that includes high-value-added, high-income farming and "sixth industrialization" (not only producing but processing and selling products).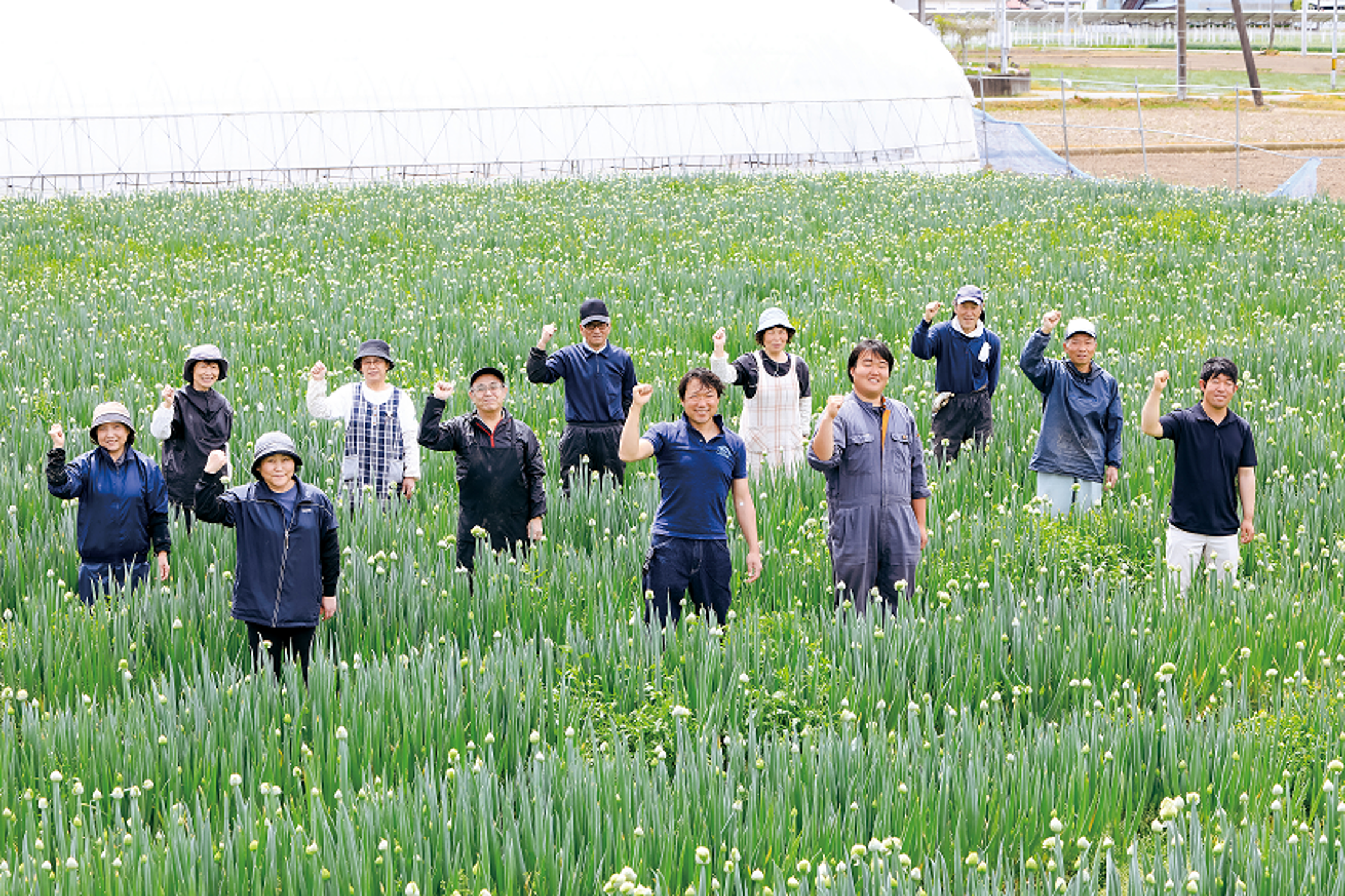 (1) FIPO Support Programs for Entry into Farming (in 15 Municipalities of the Innovation Area)
・Information sessions on starting a farm, entry seminars for businesses, on-site tours, online information sessions, etc.
・Individual consultation and mediation with relevant agencies, including the prefecture or municipality
・On-site guidance
・Support for on-site prototype production, etc.
Recent Achievements
2020
2021
2022
Follow-up on 13 companies
considering entry into agriculture
14 companies
24 companies
40 companies
On-site guidance
8 companies,
13 sessions
10 companies,
12 sessions
10 companies/16 sessions(as of February)
On-site tours
Suspended due to the
COVID-19 pandemic
4 companies,
7 people
6 companies,
11 people
(15 eligible municipalities: Shinchi Town, Soma City, Minamisoma City, Iitate Village, Kawamata Town, Namie Town, Katsurao Town, Tamura Town, Futaba Town, Okuma Town, Tomioka Town, Kawauchi Village, Narahama Town, Hirono Town, Iwaki City)
(2) Recent Participants
Nakata Farm Co., Ltd.
Leek Production and Increased Winter Shipments in Namie and Tomioka
| | |
| --- | --- |
| Company Name | Nakata Farm Co., Ltd. |
| Industry | Agriculture |
| Representative | Koji Nakata |
| Address | Koriyama, Fukushima |
| Incorporated | 2015/7/1 |
| Number of Employees | 25 (4 full-time) |
| Capital | 18 million yen |
| Sales | 74 million yen |
| Items Produced | Leeks (scallions, ippon negi onions), wet-land rice |
Profile of Koji Nakata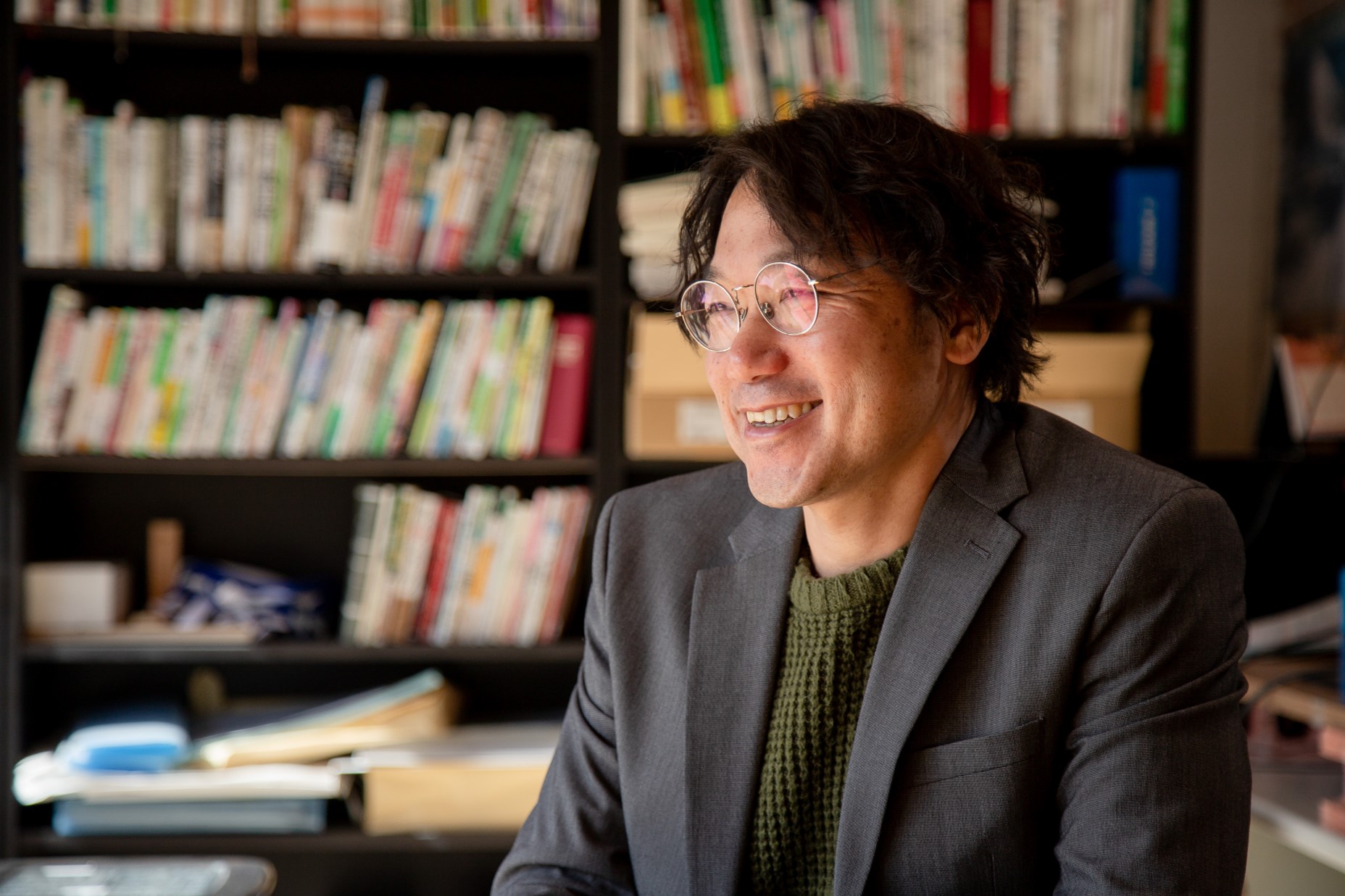 Born in Koriyama in 1976, Koji Nakata is the eldest son of a family of farmers. He studied business at the Tokyo University of Agriculture, then took over the family business in 2005 at the age of 29. Though the farm had originally produced only rice and strawberries, Nakata increased the number of crops grown and expanded production through active market development. The farm was incorporated in 2015.
A philosophy of "growing what the market demands rather than what we want to grow" has led the production of highly profitable leeks, with a current focus on contract farming of scallions and ippon negi onions.
The land selected by green onion production experts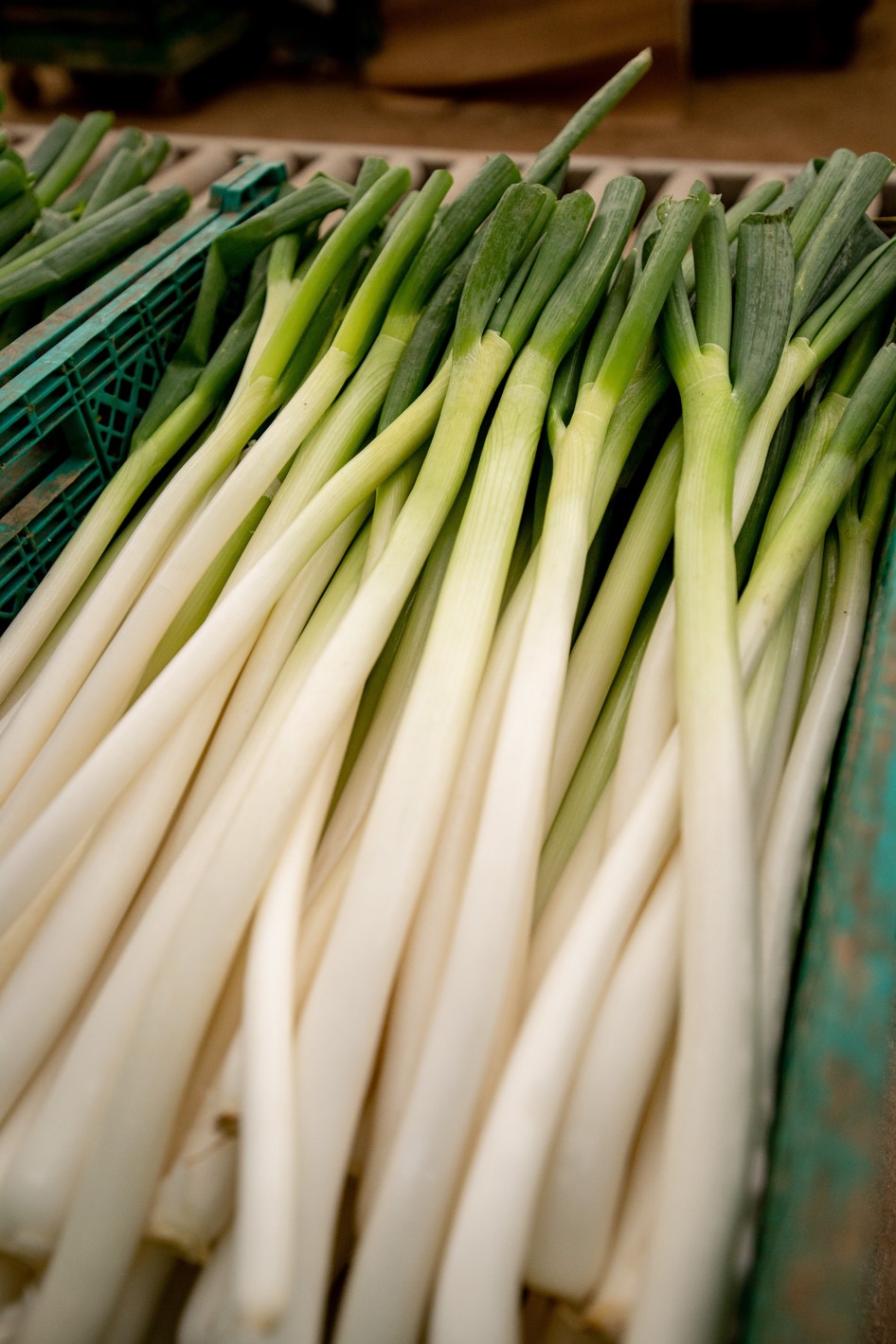 Nakata Farm in Koriyama City is an expert on green onions. With annual scallion and ippon negi shipments of roughly 250 tons, Nakata Farm in the city of Koriyama is an expert in leeks, with raw and processed products distributed not only in Fukushima but also in the Tokyo Metropolitan area and Tokai region, including use of their scallions, which feature tasty leaves, in a major udon noodle restaurant chain. However, since growing leeks only in the city of Koriyama would reduce shipment volume during winter, the company has expanded into Hamadori, a region blessed with good weather even in winter, to start production in the towns of Namie and Tomioka.
■ Participation in Agriculture in 12 Municipalities of Hamadori Area (as of January 2023)
| | |
| --- | --- |
| Location of Entry | Namie, Tomioka |
| Date of Entry | April 2022 (Namie), mid-2023 (Tomioka) |
| Size of Entry | 9 hectares (Namie), 3 hectares (Tomioka) |
| Items Cultivated | Leeks (scallions, ippon negi onions) |
Expanding to Hamadori and Increasing Production
In Koriyama, it is difficult to grow crops in the winter, the company began seeking farmland in a location that was relatively mild even in winter and was introduced to farmland in the town of Namie at just the right time. The biggest reason was the stable climate during winter in the Hamadori area.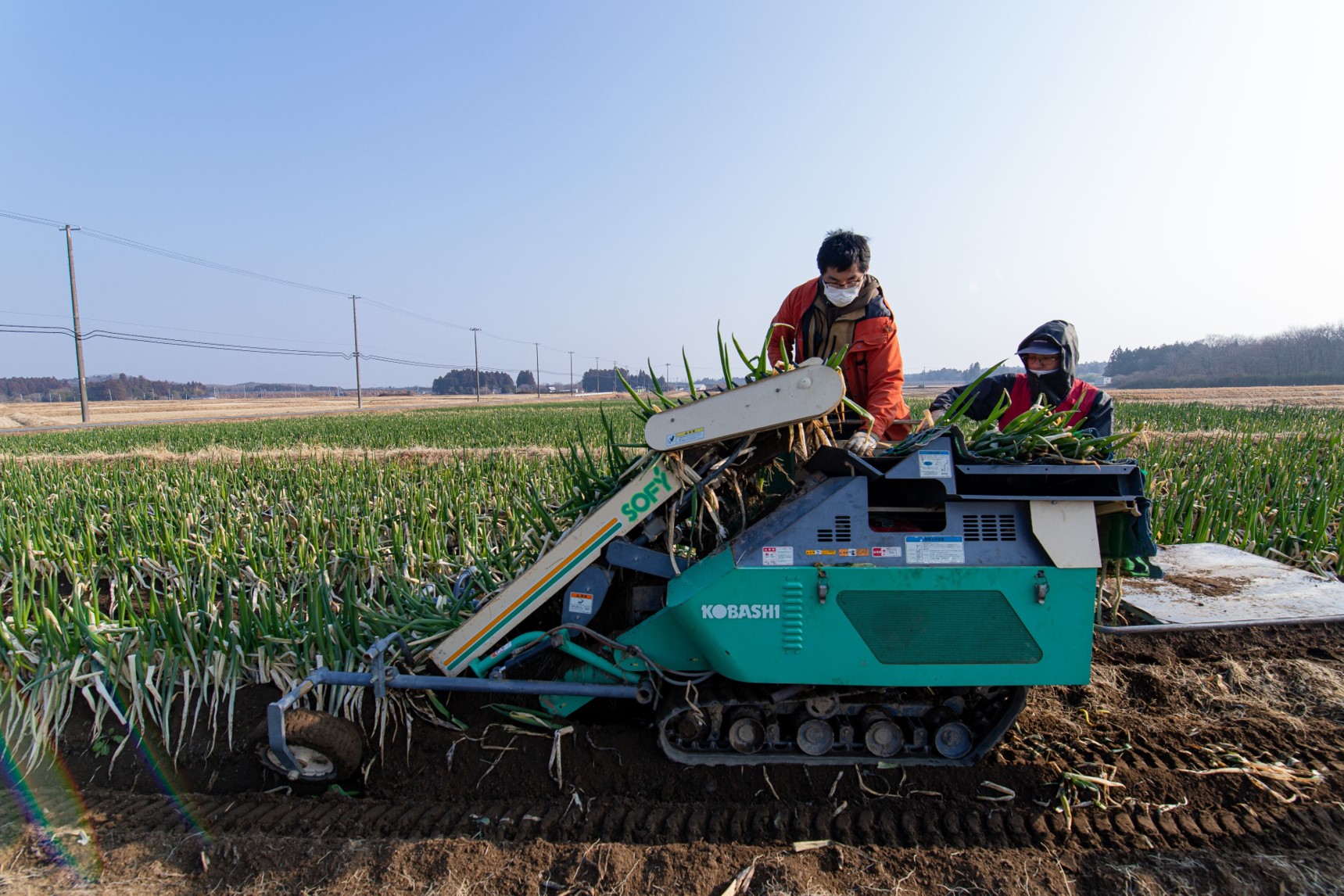 Struggle Experience in Expansion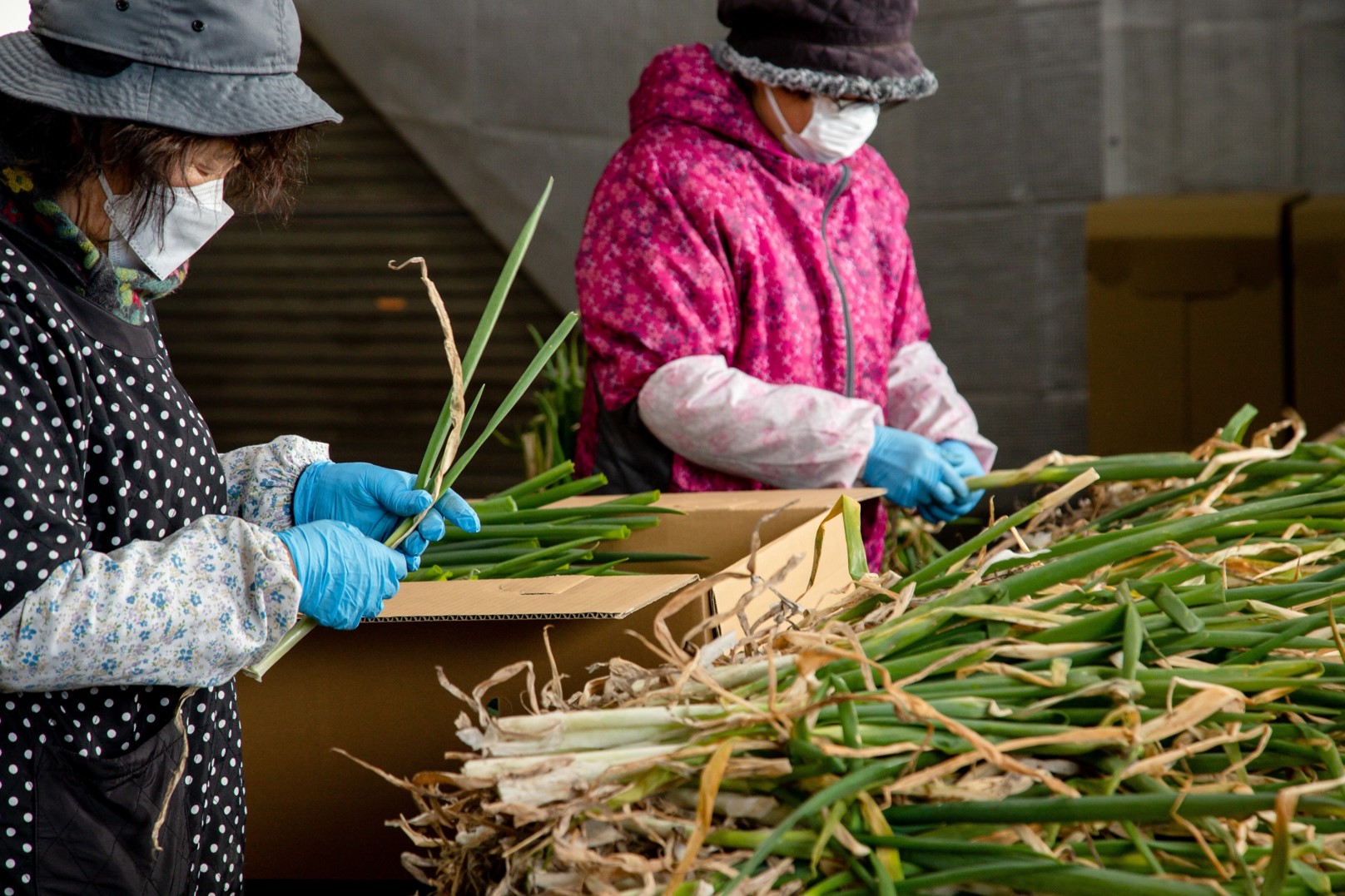 The most difficult task is to consolidate land, A major appeal of the Hamadori area was that it solved the problem of land consolidation, usually the biggest hardship in farming. However, securing warehouses and sorting centers on a scale required for corporate farming was difficult, and the complexity of farmland conversion and other legal procedures was a major bottleneck. There are also challenges when it comes to securing labor.
Future Plans
There is a plan to increase the area planted with green onions to a total of 18 hectares in the towns of Namie and Tomioka by 2025. While this may be a large amount of land for a green onion farmer, considering that there are 22,000 hectares of fallow land across the 12 municipalities, it is but a small amount in terms of effective land use. In the future, we would also like to grow other crops (grass, soybeans, wheat, etc.) that would make effective use of that land area.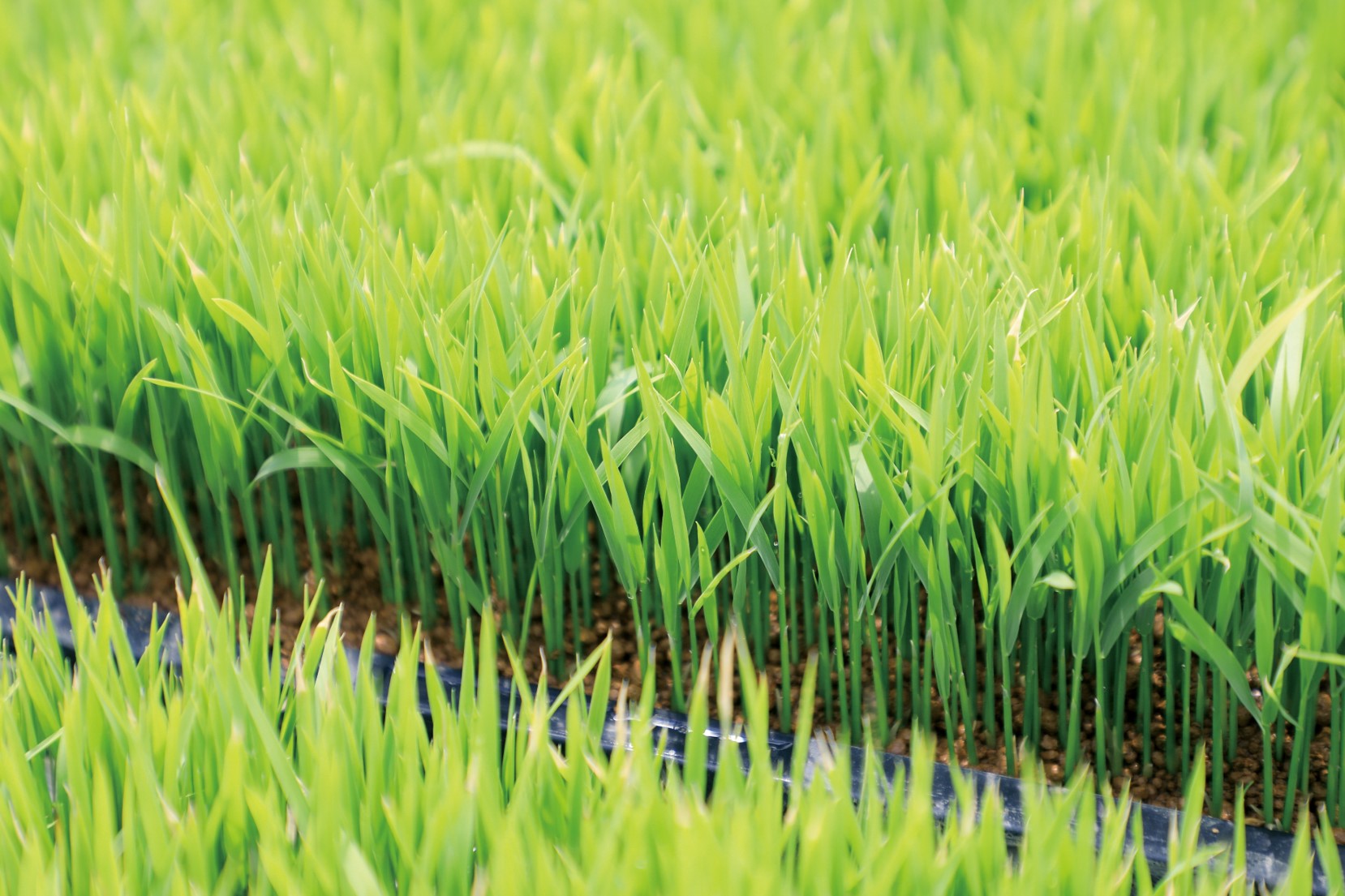 Initiatives by Nakata Farm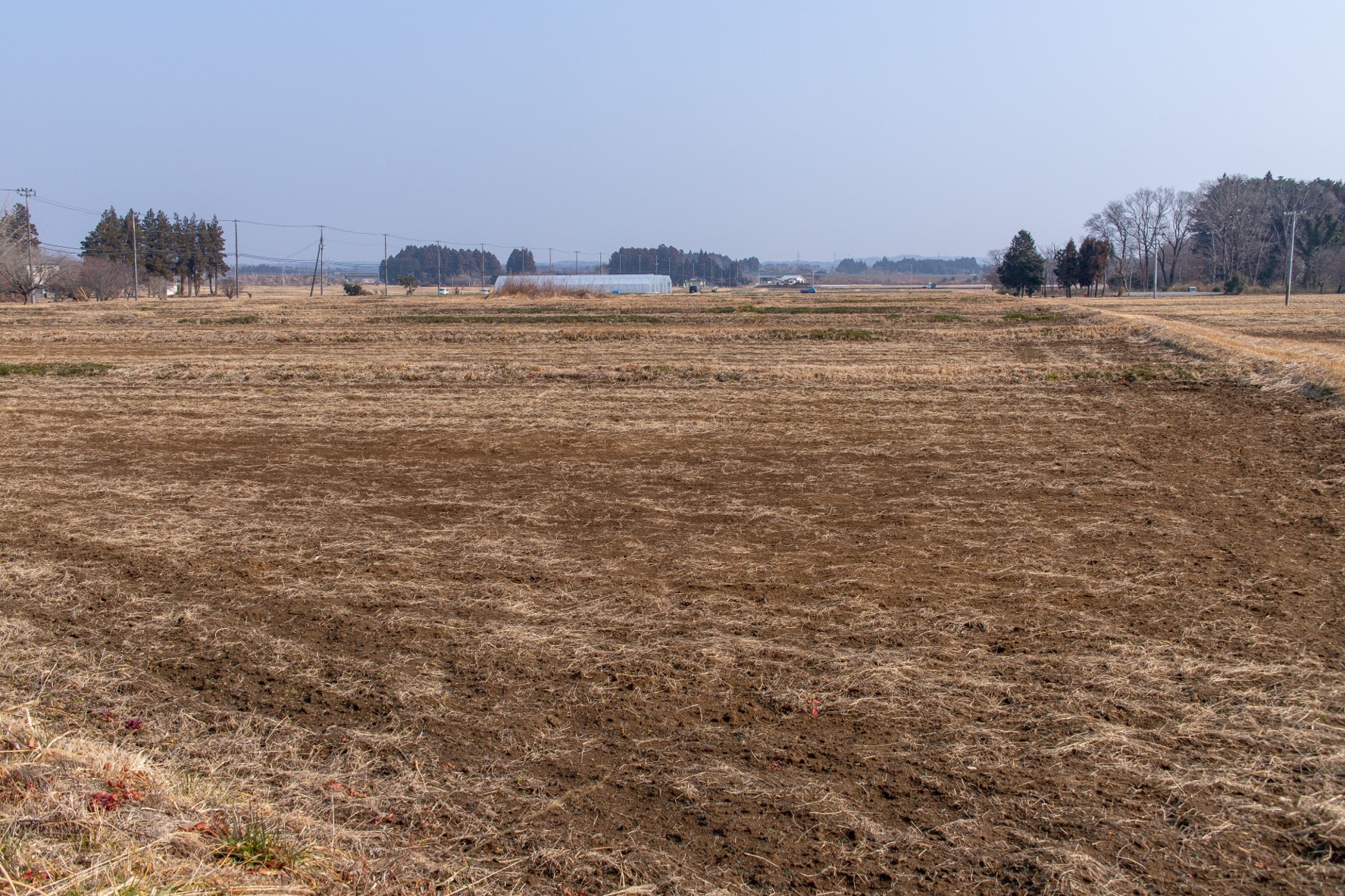 Agriculture is an industry that converts acquired technology into money. Under the current international situation, the cost of the imported fertilizers that we rely on is increasing, but is it possible to make alternative fertilizers by utilizing unused and alternative resources? For example, we would like to see things like compost, chicken manure, bamboo, and sake lees used to develop new fertilizers in an ingenious way.
(Interview in January, 2023)
[Companies planning to make entry case study videos in the future]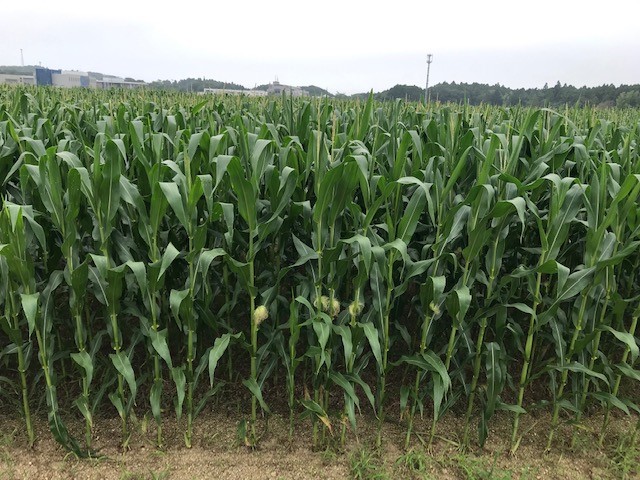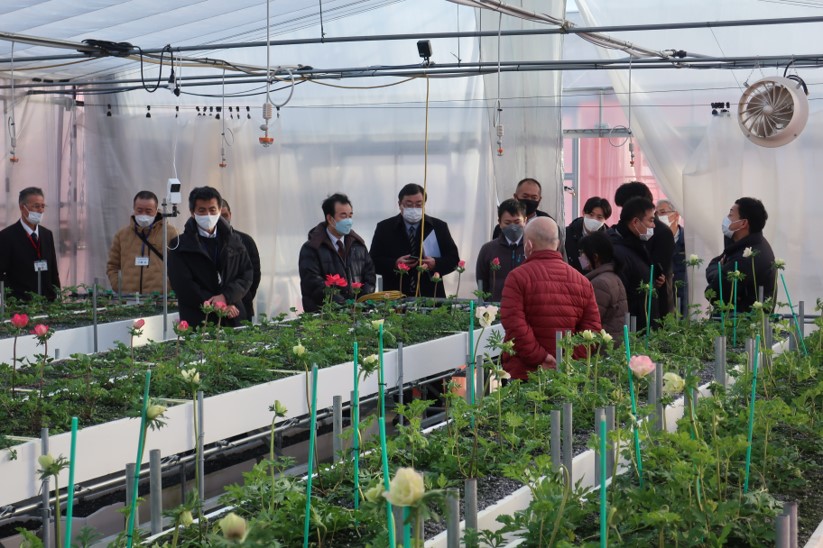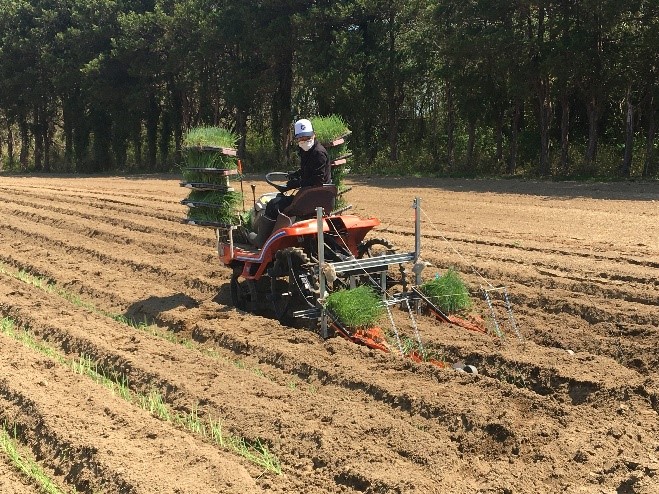 (3) Comprehensive Support for Entry into a Farming
Support systems are available for companies who wish to enter the farming industry. Please contact us for more information.
Comprehensive Support for Agricultural Reconstruction in Disaster-Stricken Areas
(Grant for Accelerating Revitalization Efforts in Fukushima)
・This project provides comprehensive support for the development of agricultural facilities and installation of farm equipment to be lent by municipalities to farmers in areas affected by the nuclear disaster and is designed to help foster, secure, and resume farming at an early stage among a diverse variety of motivated local business entities.
・Subsidizes 3/4 of the amount eligible for aid
Support Project for Farmers in the 12 Municipalities Affected by the Nuclear Disaster
・Provides support for the installation of farm equipment, facilities, and livestock required for resuming agriculture in the 12 municipalities* affected by the nuclear disaster.
・Subsidizes up to 3/4 of a maximum amount of ¥10 million (up to ¥30 million when approved by the municipality)
**Tamura, Minamisoma, Kawamata, Hirono, Naraha, Tomioka, Kawauchi, Okuma, Futaba, Namie, Katsurao, Iitate
Support Project for Resuming Agriculture in Fukushima
・Provides support for the installation of leased farm equipment and facilities required for resuming agriculture in evacuated areas.
・Subsidizes up to 1/2 of the amount eligible for aid
Fukushima Support Project for Industrial Revitalization and Employment
・Provides subsidies for up to 3 years for expenses related to the employment of job seekers affected by the disaster in conjunction with industrial policies designated by the prefecture.
The project is currently being adjusted for implementation in 2023 onward.
– Hiring expenses: up to ¥2.25 million per person for 3 years (new hires/full-time workers)
– Housing assistance expenses: up to ¥7.2 million over 3 years per workplace
Agricultural Worker Fund (Training of Agricultural Workers and Support for Independent Farmers)
・Subsidizes up to ¥600,000 per year for 4 years for the training of prospective agricultural workers newly hired as full-time employees by agricultural corporations, etc./年を助成する
Tax Exceptions Under the Act on Special Measures for the Reconstruction and Revitalization of Fukushima and the Act on Special Zones for Reconstruction in Response to the Great East Japan Earthquake
・When employees subject to evacuation are hired, a certain percentage of the salary paid is deductible from corporate tax (income tax).
・Special depreciation or tax exemption for corporate tax (income tax) related to investments in equipment, machinery, buildings, etc.
・Exemption from corporate tax for essentially 5 years for newly established companies in the Special Reconstruction Industrial Cluster Zone of the Reconstruction Promotion Plan (Fukushima Industrial Reconstruction Investment Promotion Zone).
*Select one of the options above.
・Exemption from business tax, real estate acquisition tax, property tax, etc.
Business Entity Growth Fund (Japan Finance Corporation)
・For corporations engaged in agriculture with plans to become certified farmers within 5 years that have received certification for a Financial Plan for Business Improvement from the municipality,
(*Restricted to cases in which support on the Fund for the Modernization of Agriculture is insufficient)
・Financing of up to ¥150 million for the acquisition of farmland and facilities for corporations entering agriculture
Fund for the Modernization of Agriculture
・Corporations engaged in agriculture (limited to those who have not completed two fiscal terms since the start of operations) with plans to become certified farmers within 5 years that have received certification for a Financial Plan for Business Improvement from the municipality who require funds for acquiring facilities, etc., can receive financing up to ¥150 million.
Support Systems for Collaboration Between Agriculture, Commerce, and Industry and Sixth Industrialization
・Fukushima Industry Support Fund Project (Fukushima Center For Industrial Promotion)
・Sixth Industrialization of Local Industry Step-Up Project, Innovation Support Center for Rural Villages in Fukushima (Fukushima Sixth Industrialization Support Center) (Agriculture and Forestry Planning Division, Fukushima Prefecture)
・Agriculture Improvement Fund (Japan Finance Corporation)
(4) Past FIPO Initiatives and Projects
Agriculture Entry Site Tours
The program promotes entry into agriculture in the Hamadori region by providing interested businesses with tours that allow them to see the current situation in the Hamadori region and by explaining the support systems that are in place to help them get started.
FY2022 Results
FY2021 Results
FY2020 Results
〇FY2020 Fukushima Innovation Coast Agriculture Entry Site Tour (Suspended due to the COVID-19 pandemic)
FY2019 Results
Agriculture Entry Seminars & Consultation Sessions
These events promote the entry of companies and agricultural corporations into the Hamadori area, which was affected by the nuclear disaster and tsunami, and aim to contribute to the revitalization of the area's agricultural industry.
FY2023 Results
FY2022 Results
FY2021 Results
Agriculture Entry Consultation Sessions
Consultation sessions are held for companies interested in entering the agricultural industry, giving them the opportunity to discuss matters such as the current state of the industry and future challenges that may arise.
FY2022 Results
FY2021 Results
FY2020 Results
Workshops to Attract Agricultural Sector Companies to the 15 Municipalities in the Hamadori Area, etc.
In order to promote coordination between companies and municipalities and communities in Hamadori and other areas, workshops are held for 15 municipalities in the area, focusing on points to consider when a company enters the agricultural industry and what the role of the host municipality is.
FY2022 Results
FY2021 Results
FY2020 Results
FY2019 Results
Advanced Agriculture, Forestry, and Fisheries Fair (2018-2021)
This hands-on exhibition providing information on advanced technology and new forms of agriculture, forestry, and fishing was held to promote the growth of the agriculture, forestry, and fishing industries in the Hamadori area.
〇Innovation Experience Day 2021: Advanced Technology to Transform Fukushima's Agriculture, Forestry & Fisheries Industries (Date held: Saturday, November 20, 2021; Venues: Michi no Eki Namie, Ikoi no Mura Namie (Namie Town); Participants: approx. 900)
Contact Information for Applications, Inquiries, and Online Consultations
Fukushima Innovation Coast Promotion Organization
 Industrial Cluster Department, Company Site and Agricultural Entry Support Section
TEL. 024-581-6880
MAIL. nougyo_sannyu@fipo.or.jp